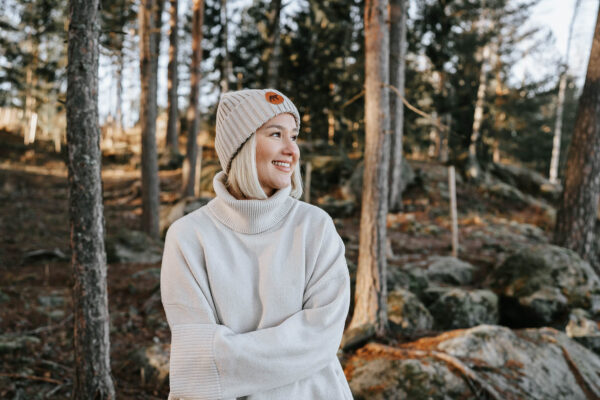 BJÖRN Merino wool Beanie
56,90€ Including VAT 24%
If you are looking for a perfect outdoor beanie, the Superyellow BJÖRN beanie is for you! BJÖRN beanie is a big chunk of merino wool, it is super comfy and it keeps you warm and dry even in extreme weather conditions.
Also available for kids.

Description
Made in Finland
One size – Adults
100% Merino wool
Genuine leather patch
Wash on delicate 30°C , lay flat to dry, air dry only
Read more about how to wash merino wool.